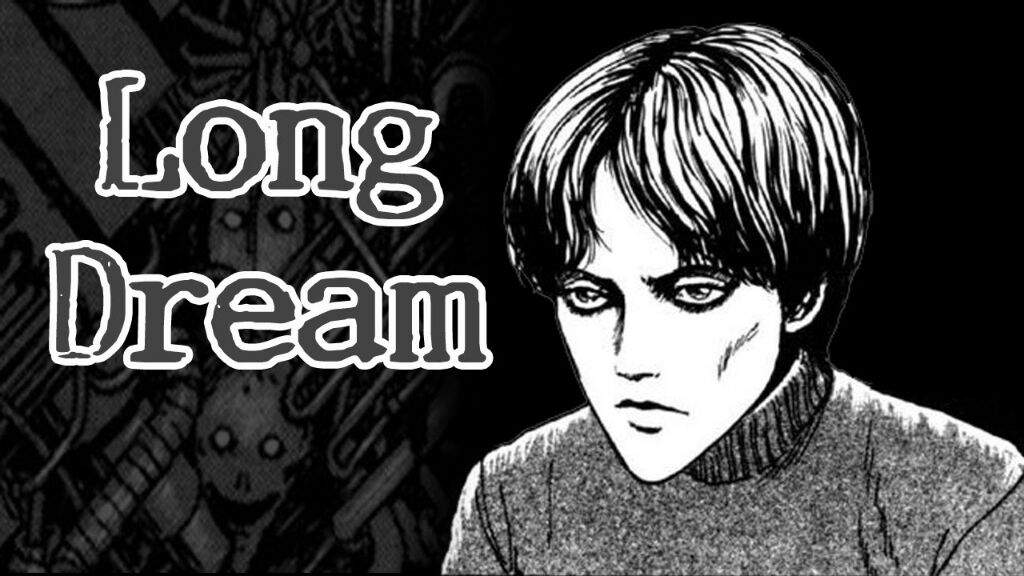 Long Dream or Nagai Yume   is a short story by manga author Junji Ito, which basically is a MUST read manga horror story.  The story can be found The Junji Ito Horror Comic Collection. It is also a one-hour Japanese television drama adaptation.
What are dreams made up of? Our thoughts and emotions and feelings ranging from a topic to an important day, or a pure reflection on the state of our mind. A young man comes to the doctor with a very peculiar problem of having long dreams that stretches to months and years. This is the basic plot of the comic.
Dreams or nightmares are derived from our subconscious brains and tend to be puzzling because stuff just happens. Even in our dreams don't question what happens and why it happens. Like we are running, but why from what? When we question, sometimes the dreams just stop and we are looped into some other action-oriented dream that has us doing something totally out of character. Or sometimes we are a mere observer.
We take so many different character traits in delightfully unusual circumstances, that it tends to be very very difficult to articulate our dreams, which could be why we don't remember all our dreams because time is merely a non-existent element.
Time is surely an illusion in a dream. We do not know when it starts or ends, and maybe that could be the most terrifying part, at least that's what Junji Ito's Long Dream is about. The story is as bizarre as it is fascinating. What would happen if every night you dream of living entire life?
In Long Dream Junji Ito plays with time as you have never seen, or read before. There lies a sinister element just reading the title. It's entertaining with an equal proportion of jaw-dropping art that captures your imagination and makes you uncomfortable looking at it, while also feeling for the patient that has to endure torture and nightmares without a semblance of time. A truly epic tale on timelessness and evil.
The terror-inducing story is a breezy read, and recommend reading it as a study if you want to write a terrifying story because this story has that pure evil dripping on each and every panel. Leave alone the supernatural or sci-fi bit, the human selfishness, and the egomaniac bit is the scary bit, just like all Junji Ito's work, and this one delights in showing us the Scientific curiosity does not always have good intention.
The story has very relatable characters you want to root for which is always Junji's exemplary at but his depiction of evil which sits comfortably with cool calculated logic, and explanation is exactly the terrifying reality he gives the readers.
Highly recommend. Read Long Dream here.